10 OF THE MOST POWERFUL, INNOVATIVE FEATURES OF OUR REVOLUTIONARY HEATERS
"The Thermal Intelligence team not only has the best possible equipment solutions… they have proven that they understand field support… and deliver on all fronts."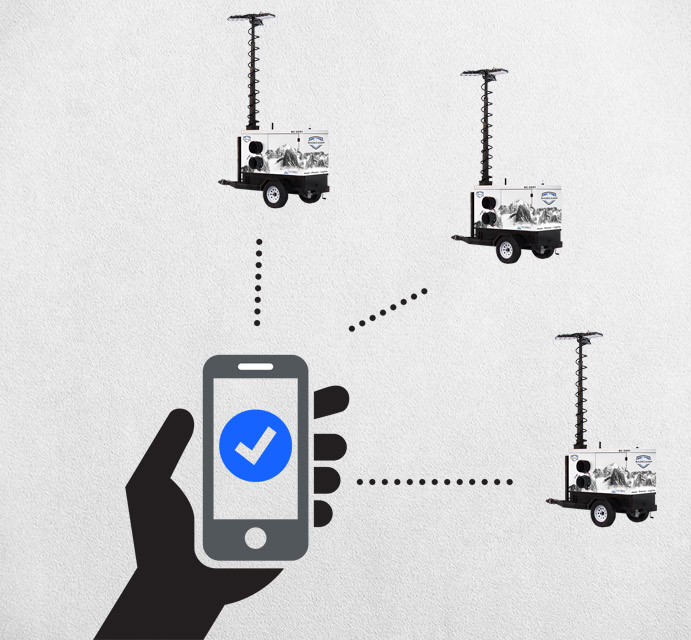 1. SmartTalk Wireless Technology
24/7 Remote Monitoring & Control. You've got enough problems without endlessly checking heaters only to confirm they are working normally.
Let's save you time and money by only telling you when and where there's a problem – the moment it happens. Our SmartTalk wireless alert system accomplishes just that.  
Whether you choose to alert your team or the Thermal Intelligence 24/7 dispatch, you can rest easy knowing your project is protected from winter risk.
Engine faults, low fuel condition, or failure to maintain remote thermostat set points are just a few of the factory installed SmartTalk presets. Knowledge is power… and SmartTalk lets you take the focus off of winter, and back onto delivering the project on time and on budget.
Recirculation is one way we achieve heater efficiency, our heaters draw in air from the heated environment. They will even draw waste heat from one area and re-purpose it to another area. This feature can easily increase efficiencies by up to 46%.
Leading the temporary heating industry with relentless innovation and superior performance.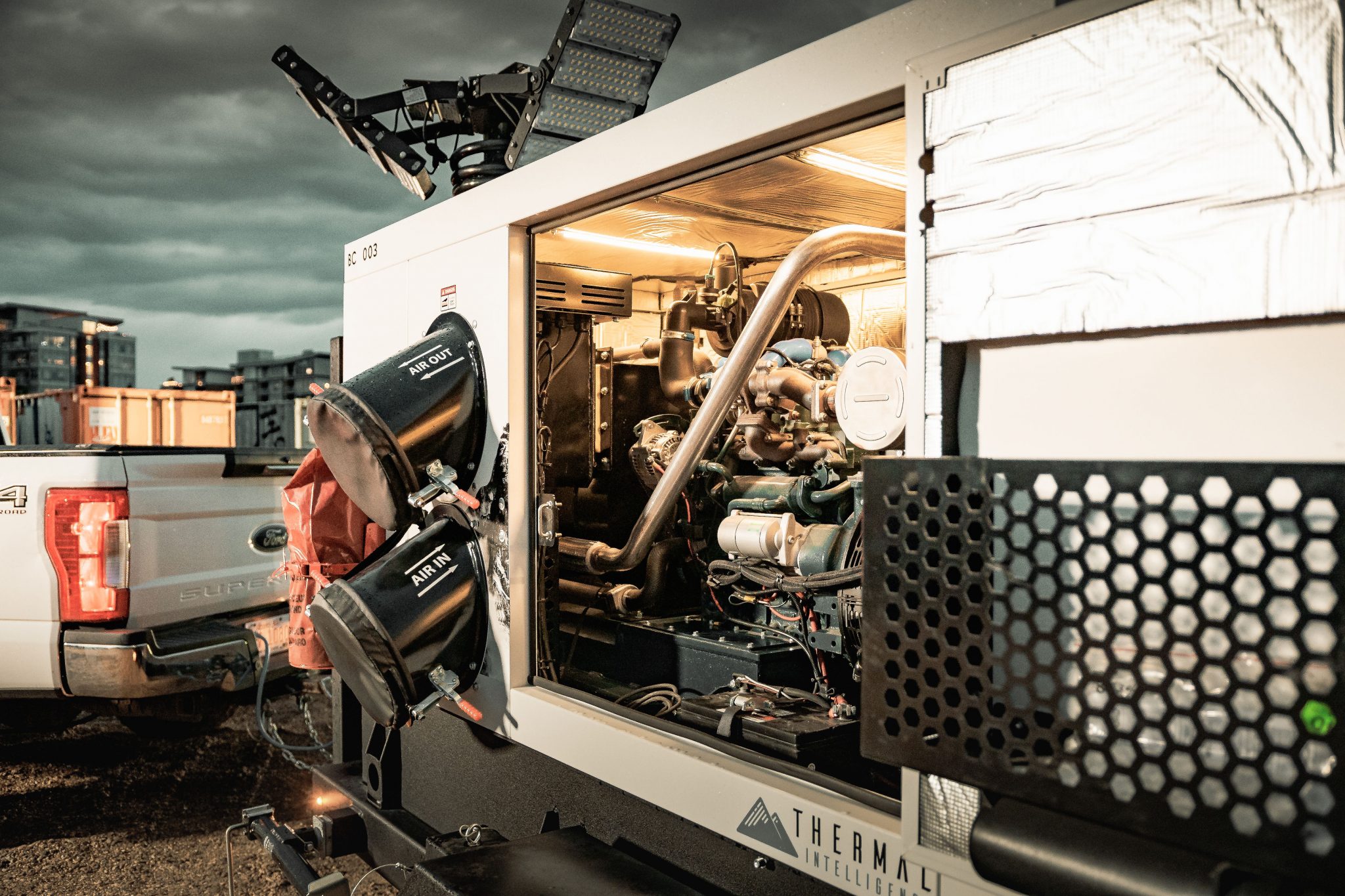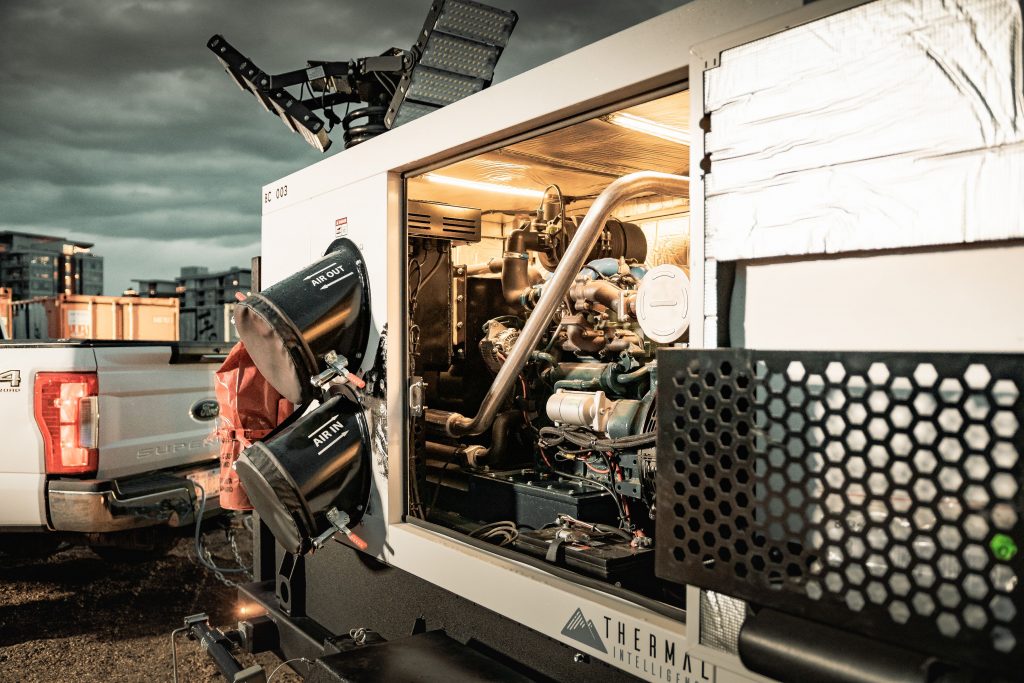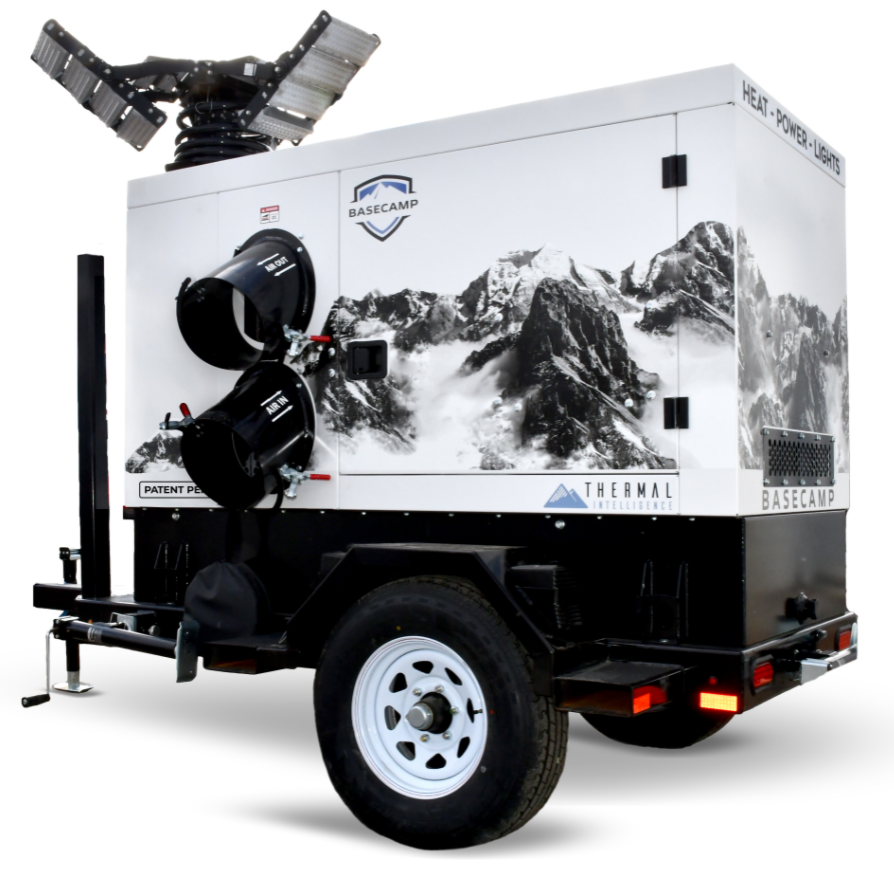 Creating heat efficiently is only half the battle. What matters most is the heat that actually arrives at its intended destination. Effortlessly set the right temperature for projects like grout, concrete or man power, which have a specific range of optimal temperatures. With a remote thermostat, you now have the Set-it & Forget-it" convenience.
4. 48-Hour Consecutive Run time
Would you rather fuel heaters twice a day or once every 2 days?
We think fueling heaters every day is a waste of time and money. We hope you think so too… so lets cut those re-fueling costs in half.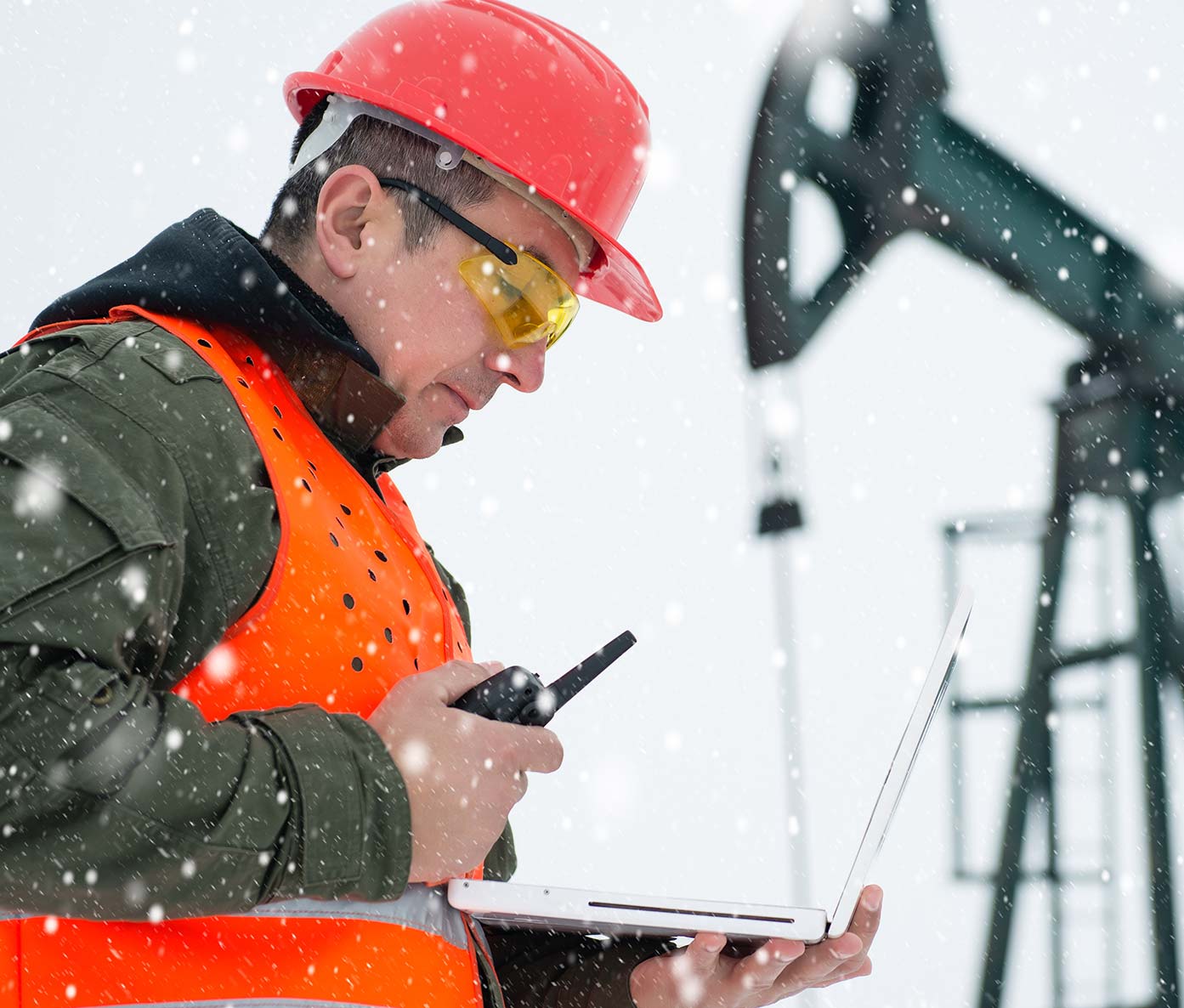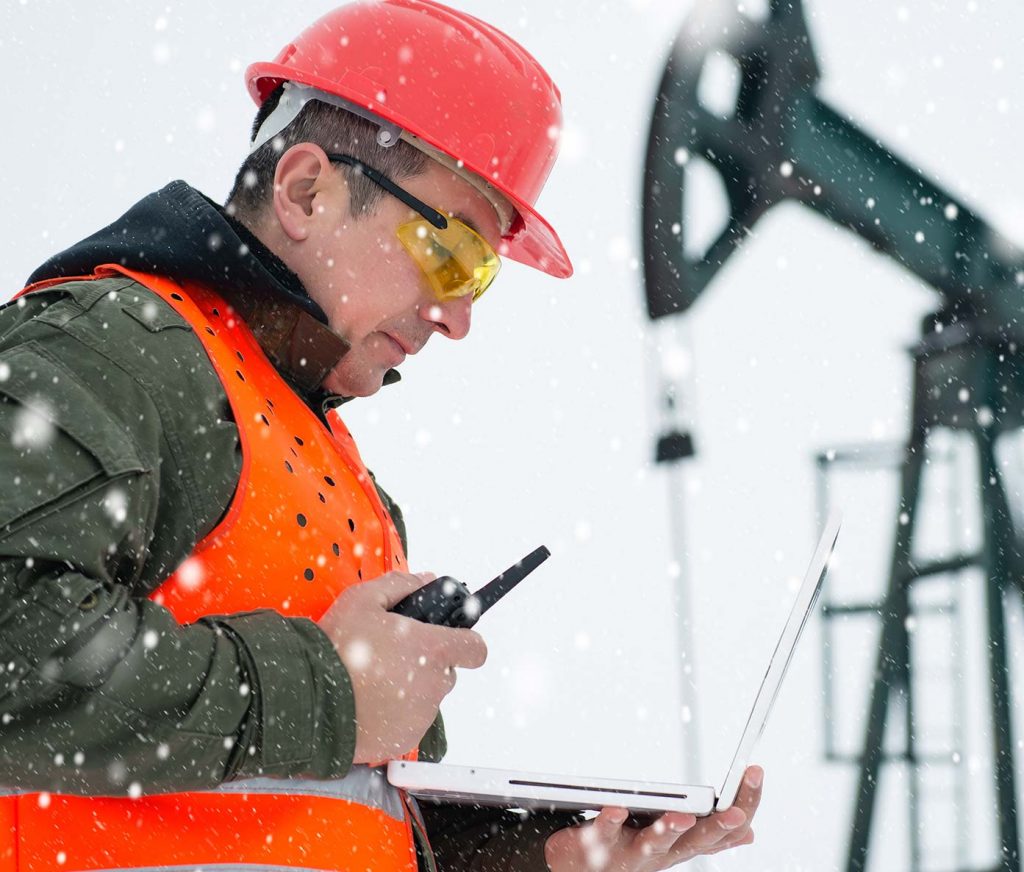 5. Ultra Efficient Heat Generation
BASECAMP's patented heat generation design effectively captures all waste heat produced by operating a reciprocating engine paired with an electrical generation system. 
The result is 97% of all BTU's consumed are delivered as usable heat to your worksite.
6. Power Generation & Worksite Lighting
BASECAMP is primed to disrupt the heating market as it combines adjustable flameless heat with power generation & an LED Light Tower in one powerful equipment package. 
This powerful combination allows our industrial flameless heaters to burn a fraction of the fuel of your existing equipment combinations.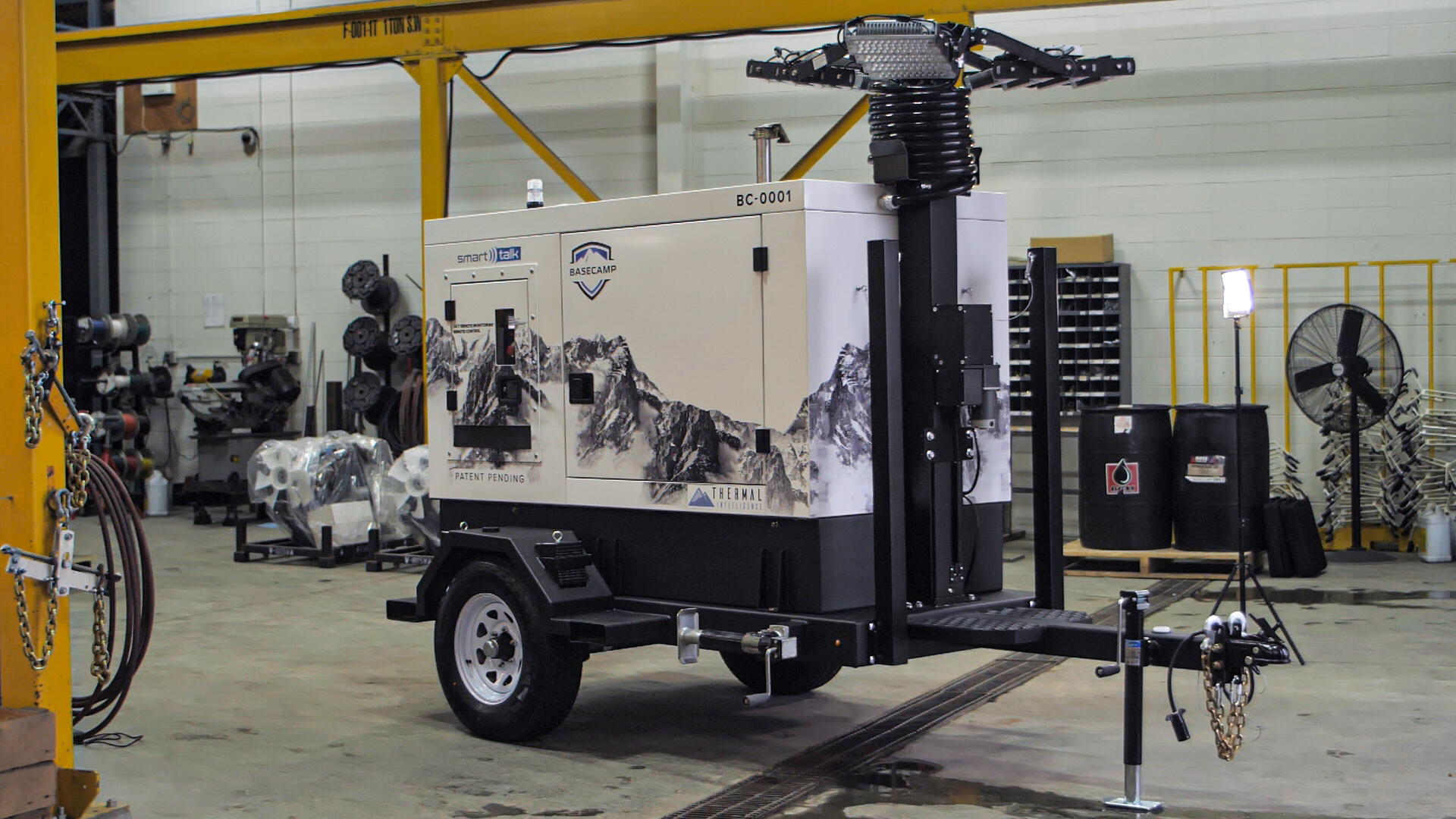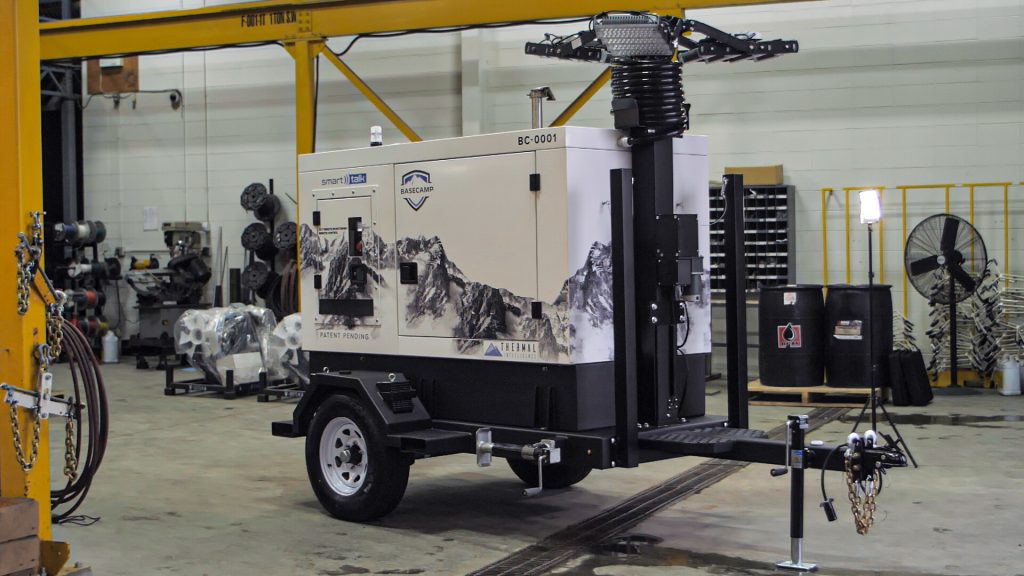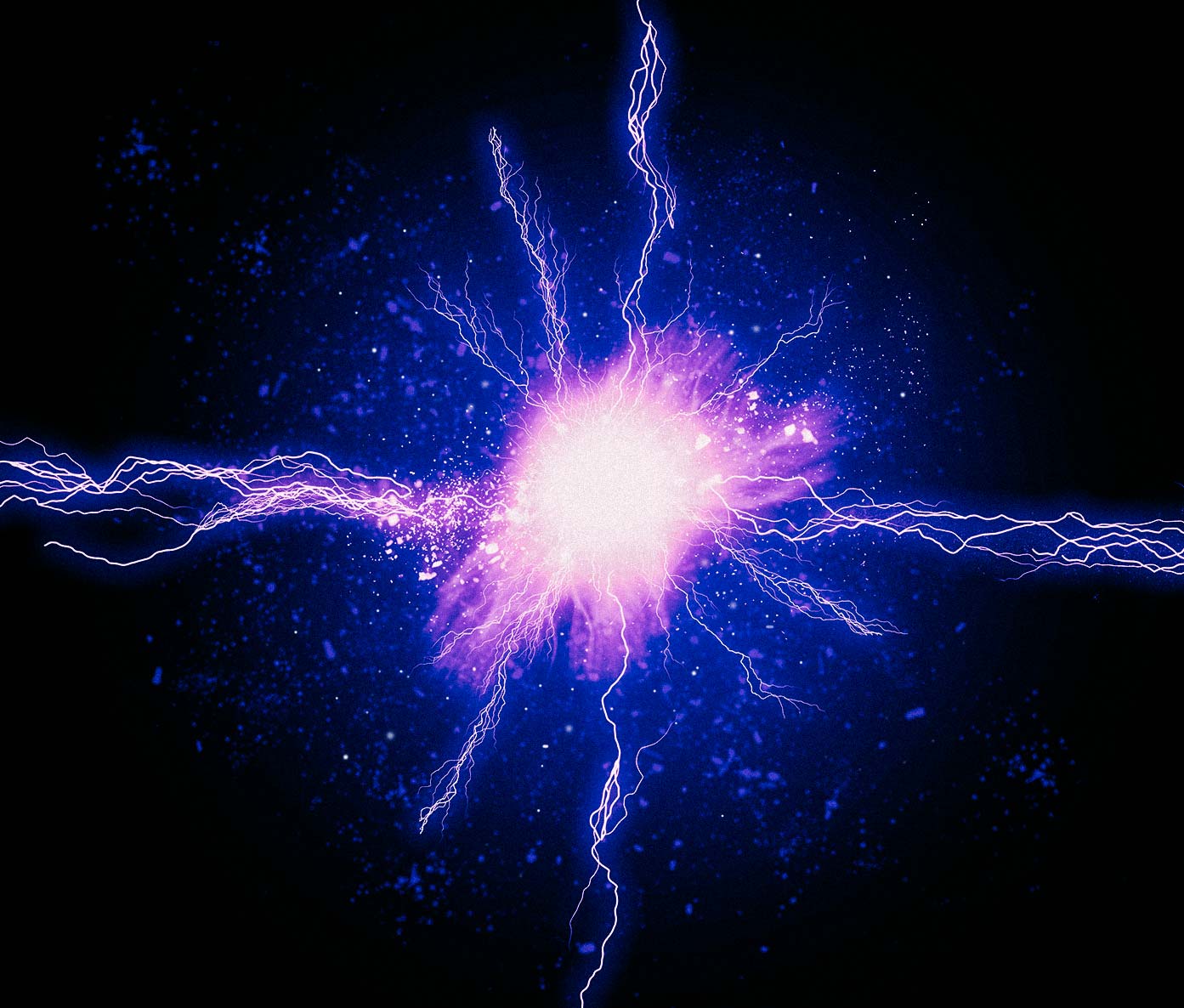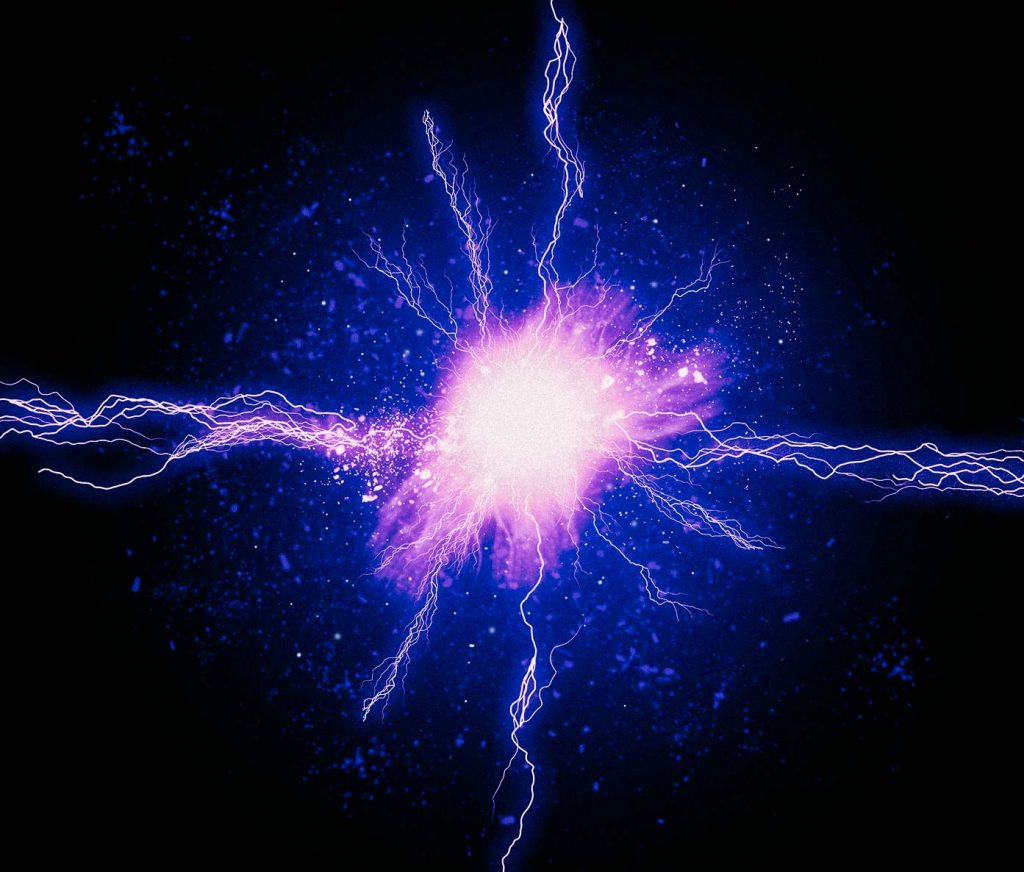 The Power Shield package adds the protection of a preinstalled battery "Genius" to make sure your batteries can be maintained indefinitely just by plugging the heater into shore power. On BASECAMP XL, this option will also double your cold cranking amps with the addition of a second premium starter battery.
Whether it's just a week of extreme cold during Christmas break, or the extended off season, you'll always be operating at full power.
8. Extended Service Interval Saves Money
Servicing equipment just takes time and money away from creating value on your project.
That's why as a standard feature our equipment has an extended service interval of 2,500 hrs.  That's 4 to 8 times longer than our competition.
So that's 4 to 8 times the cost savings for you!
Plus as requested from the field, we have included an onboard storage for the consumables. BASECAMP heaters leave the yard ready for 2,500 hours of service.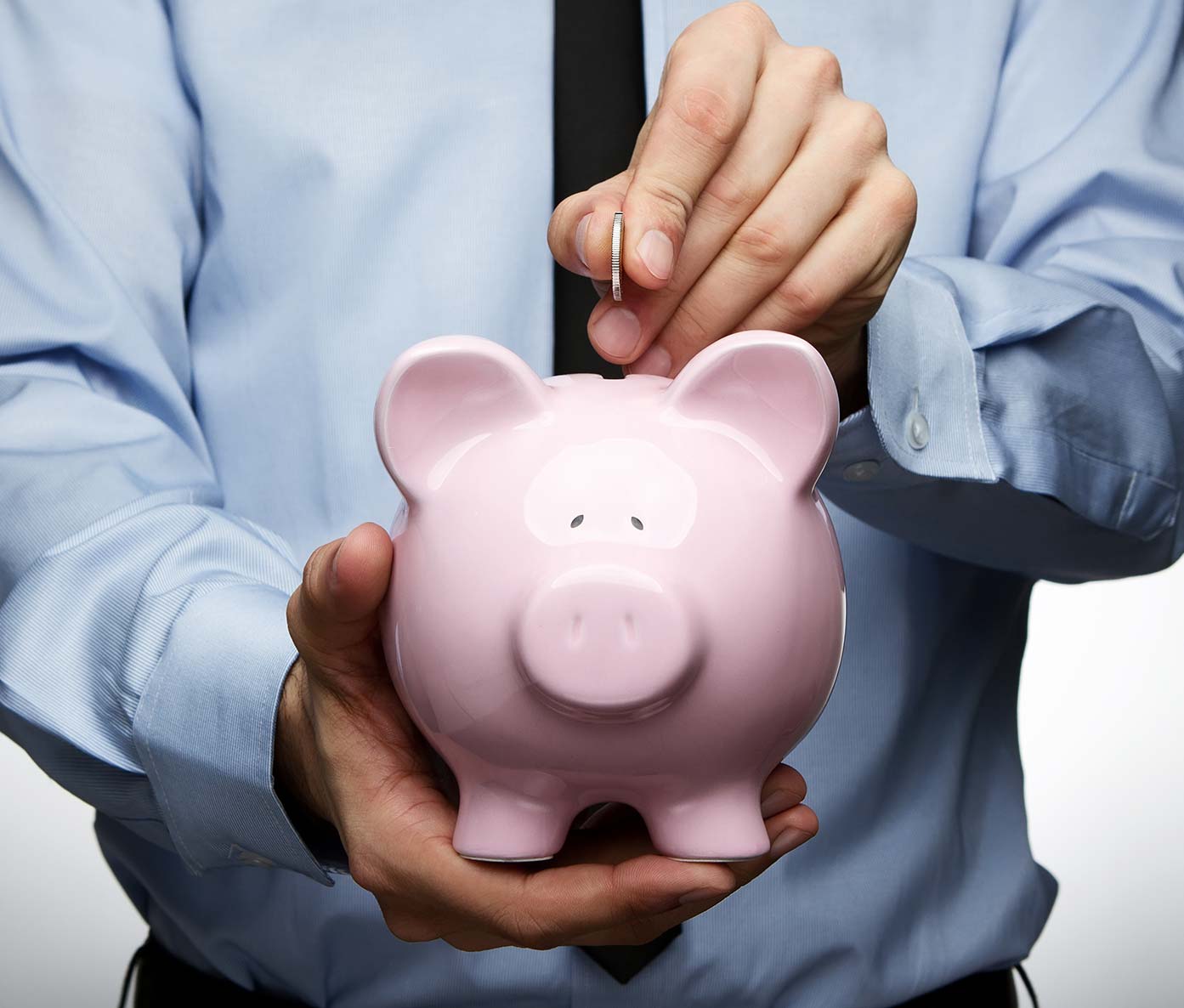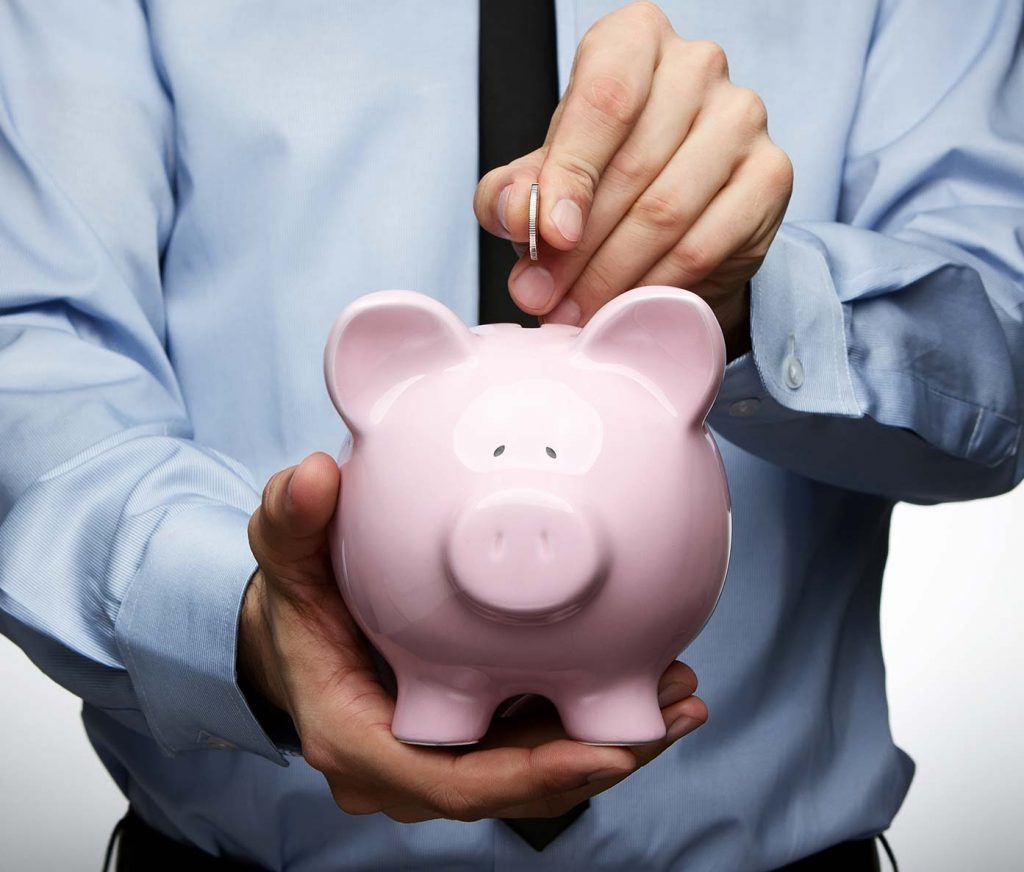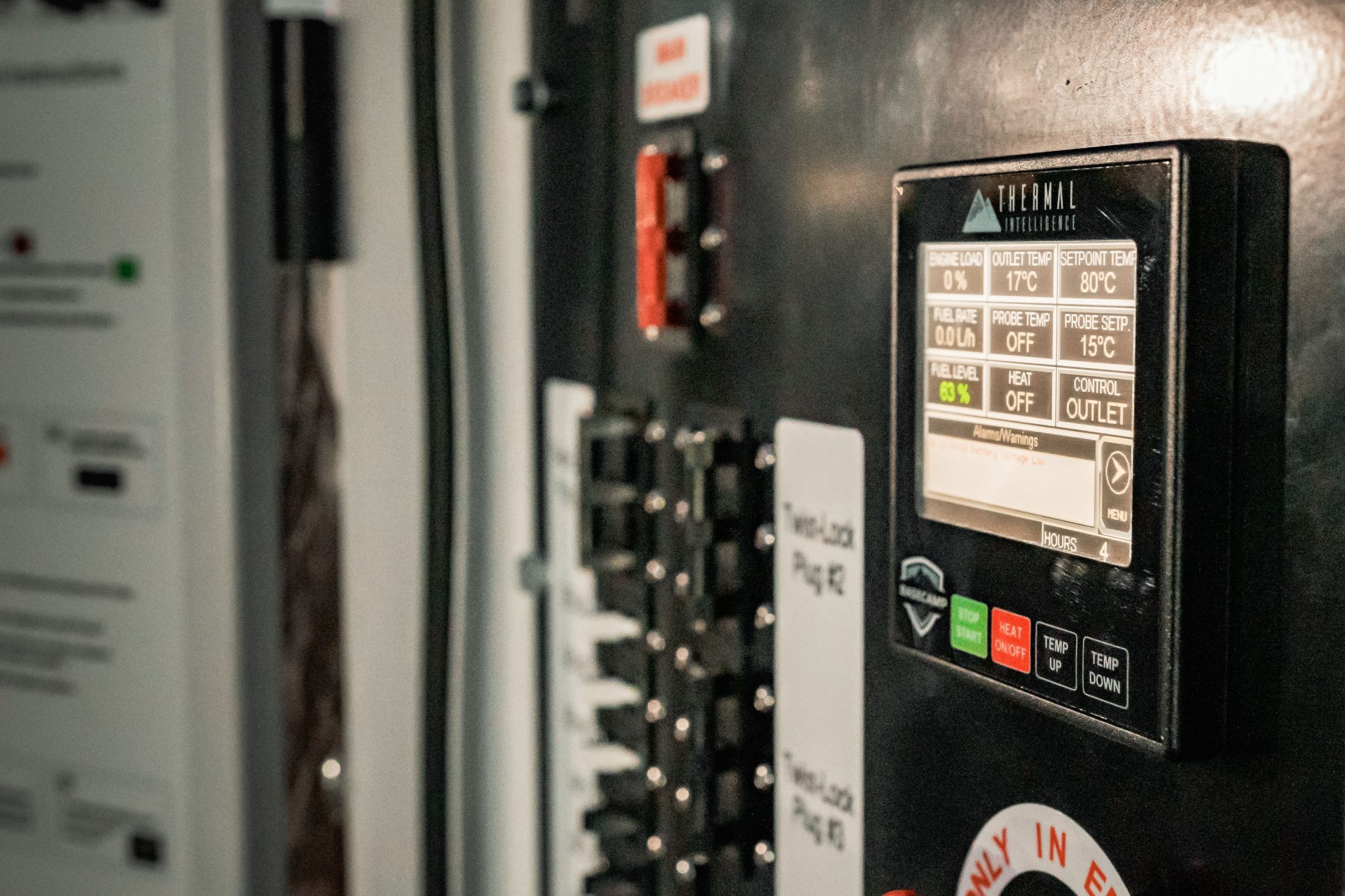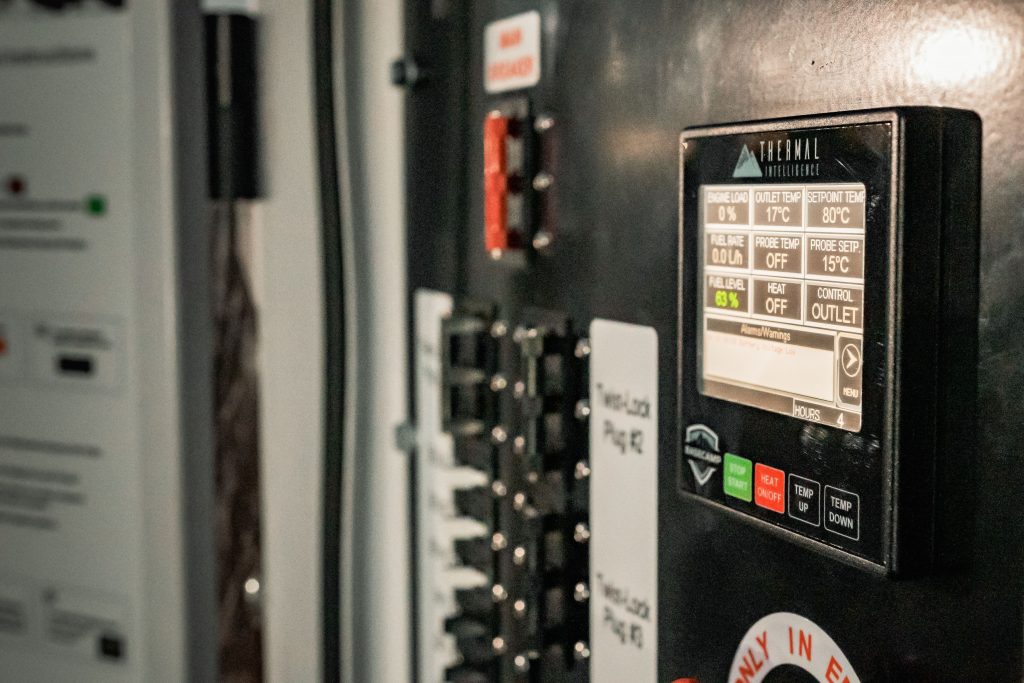 Everyone likes simple until they need a custom setting. That's why we give you the best of both worlds: 
A simple and intuitive interface that will successfully serve the needs of most applications.  
But if you are the exception to the rule, rest assured… we have you covered.
As simple or as custom as you need to make sure you get the right Heat, Power & Lights for the job.
A visual cue is still the most effective way to confirm a piece of equipment is running optimally… or in need of attention. 
That's why we include a standard Tri-Color beacon.
Green means… The heat is on.
Yellow means… The heat is on but I need help.
Red means… unit down.  
Technology is great – but often the most efficient solution is simply alerting workers near the unit to give it the attention it needs.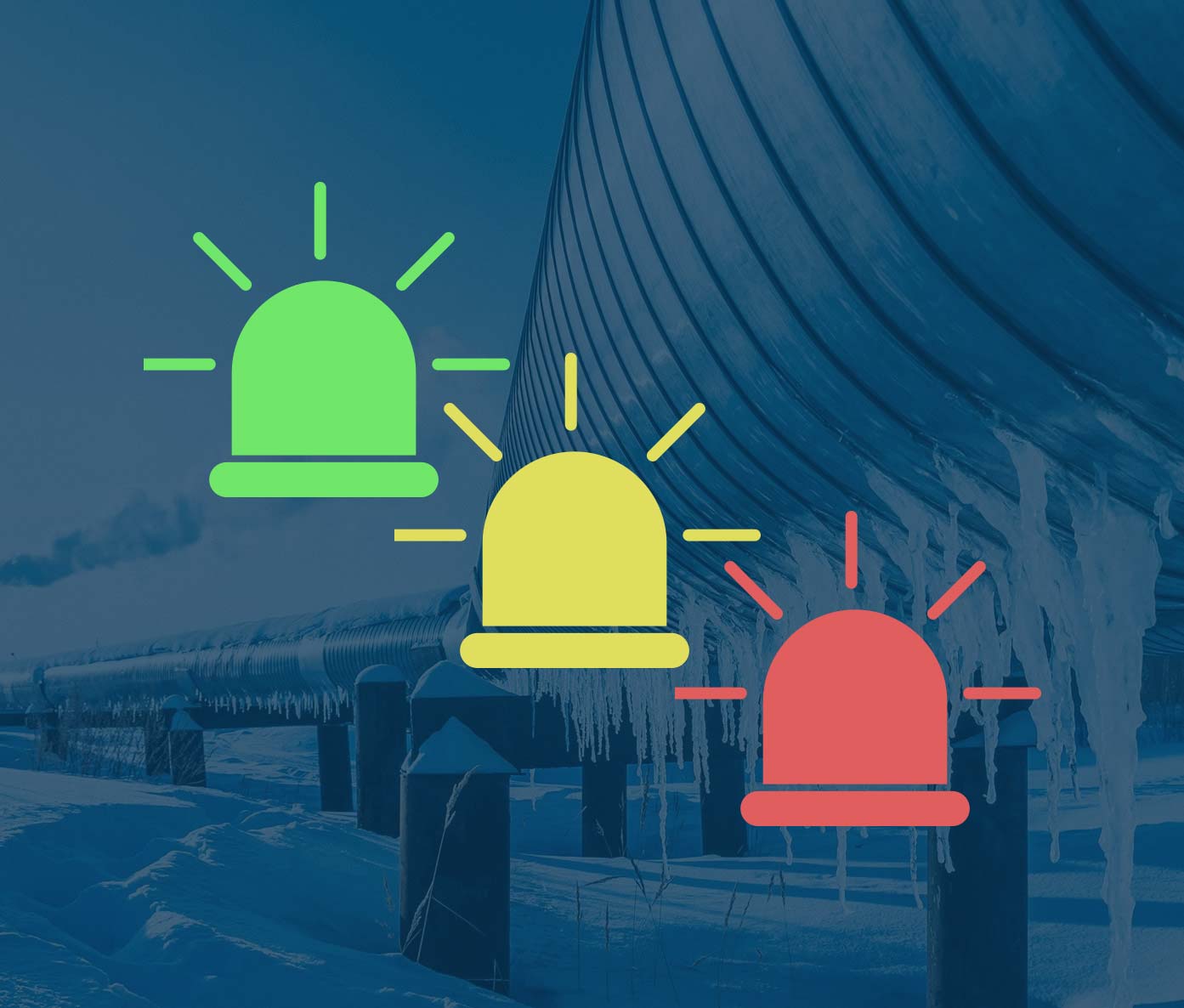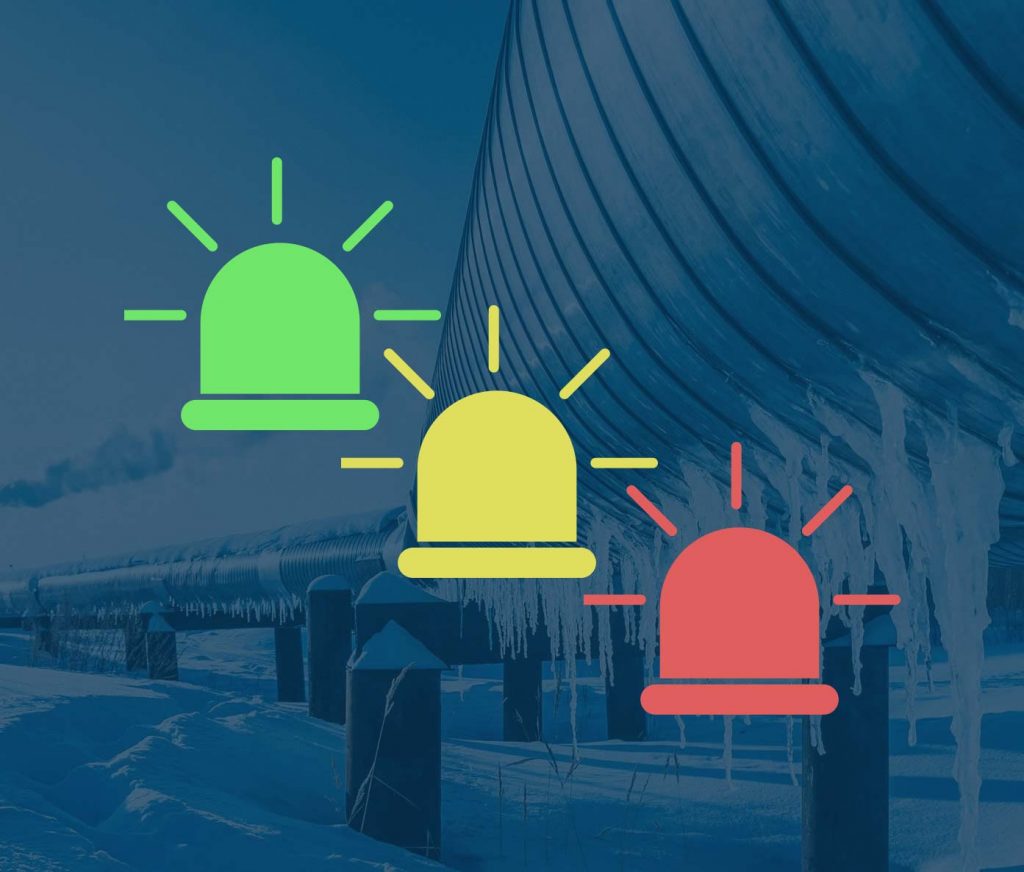 "We don't simply act like we're making a difference - we make one."
Secure your site with BASECAMP, ASAP
Let's talk about you and your site and see if BASECAMP is right for you.